Giving a One-time Gift
Thank you for considering a donation. If you'd like to your contribution to go to a particular project, please choose one from the menu below.
Donations are processed through PayPal. When you click on the Donate button you'll be taken to the PayPal website.
Where does my money go?
Building Fund
The building fund covers new construction as well as repairing existing buildings. We have raised most of the funds needed for our preschool classroom and staff housing projects, and are collecting for the center's electricity upgrade, computer lab, and a safari vehicle for our new business.

College/University Scholarship Fund
This fund is for students who have completed our sponsor program and are approved to study at a college or university.
General Fund
When you donate to the general fund, you're helping us cover expenses in both America and in Kenya. The general fund is used wherever the need is greatest, including:
Transportation costs
Administrative costs
Medical Emergencies
Legal fees
Operation Christmas Shoes
A $25 donation can purchase a new pair of school shoes, uniform, and socks for a child at the start of the new school year. For an orphan, partial orphan, or an extremely vulnerable child, this is like a dream come true. Most of these children do not have access to a proper education, and to have the privilege of walking into school with new shoes and clothes is such an honor.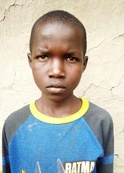 James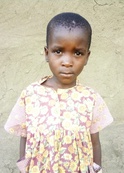 Linet
These two children are at the top of our list of children needing sponsors. Click one of their pictures to read more about them.
Meet more children in need