Welcome!
Welcome to Shalom Christian Missions' website. We hope that you will be blessed by what God is doing through this ministry "to preserve and protect precious lives" - the lives of innocent children.
Please join us in our efforts through prayer, financial support, and/or by joining us as we journey to this remote bush village in western Kenya to serve the orphans, widows and community. We are witnessing many miracles as we work together with this community. God is bringing transformation! All glory to our Lord, Jesus Christ!
Donate $15 for a Casual Outfit Set!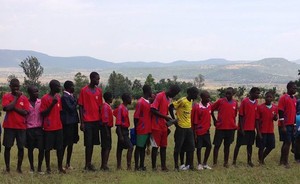 Every summer, we celebrate Christmas in July with the sponsored children of New Beginnings, and as part of this year's celebration we are raising funds to purchase a casual uniform and sleep clothing for each child.
We are excited to offer these new outfits as many of the children wear hand-me-down clothing and rarely receive new items.
For $15, you can purchase a complete casual uniform and sleep clothing set for a child in need. To donate, choose 'Casual/Sleep Outfit' from the drop down menu at our One-Time Donation page here!
News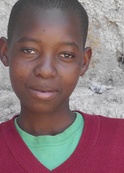 Celestine A.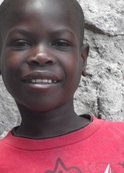 Jim O.
These two children are at the top of our list of children needing sponsors. Click one of their pictures to read more about them.
Meet more children in need